You're networking your butt off, or you THINK you're networking your butt off.
It's Day FOUR in our Hello Life Academy FREE mastermind, and we are getting a little 'technical' today, even if you're brand new and not in the mastermind this is a good one! 
Truthfully there's ONE simple thing you can do on Facebook to get all those views working for you.
It's editing your Facebook profile description: and put in your profile that you are a business owner (even if you're not yet). That's right, you. may. have to start before you're ready!
If you are a business owner, or soon to be one (hey IDEA stage! is great!)– Checking our your Facebook profile &  updating your work description to state that  you work at/ and own  " Hello Life Academy" IS so beneficial – because people WILL look at your personal profile & click to your Business page!
This is how networking works, someone finds you in a Facebook group (yup…) and then they see that you wrote a book, they click on it, they follow your amazing page — and then they. buy from you (There are a few extra steps. But that's the quickie!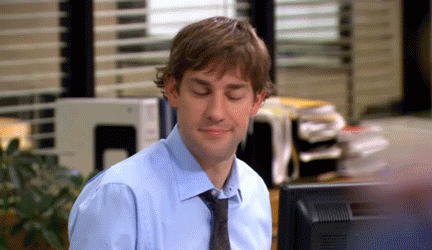 It really is THAT simple! 
So where do you start:
Look at your facebook profile and see if it 'makes sense' to YOU.
Can someone quick see that you are the 'owner of Hello Life Academy'
So every single time someone FINDS You through a great community (like our 30 day FREE mastermind) they  can quickly head to your BUSINESS page…and feel excited! 
No business page, no problem…get one started. Keep it SIMPLE. Even if there's NO Information out there yet – you've started, and it WILL come to life. 
Just starting/ in idea phase of your business: 
1. Open a business page on Facebook so you can link it back to your personal page (keep it simple, name it your name!  PROGRESS not perfection) 
Expert:
1. Shame on you (haha)– add your business to your profile 
2. Update your profile if it needs it, it's good to put this into your calendar "update profile" every few months so you can give yourself a quick 'self-check' xo
Changing this one simple thing  – can also make it become more 'real', and is a commitment. 
My name is Megan Lockhart and I am the CEO of Hello Life Academy.
Get access to my free guide: Learn how to collaborate with other businesses! 
Follow
THE JOURNEY ON IG
This error message is only visible to WordPress admins
Error: API requests are being delayed for this account. New posts will not be retrieved.
There may be an issue with the Instagram access token that you are using. Your server might also be unable to connect to Instagram at this time.
Error: No posts found.
Make sure this account has posts available on instagram.com.
Watch the 3 Part video Series to take your ideas and LAUNCH them